Lately, I've been trying to keep up with my life. It's like so many things are happening all at once.
To keep up, I've cut down on certain things.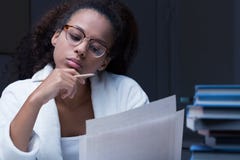 Yea, I had to cut down on the things and people that stress me the fuck out.
Here's a list:
Unfortunate people
Drama queens
Social media
Annoying books, movies, music.
Stressful situations
This life is too short to live in stress. Black Jesus doesn't want to see me stressed. I can't be exposing myself to stress.
It's a thin line between stress and challenge.
Wisdom helps you not to cross it.