There are so many bitter people in the world, and gladly, this tendency is heightened on social media. Like really, people are so fucking bitter. Your happiness irritates them. They just want to vomit on their phones or whatever device they use in accessing the internet.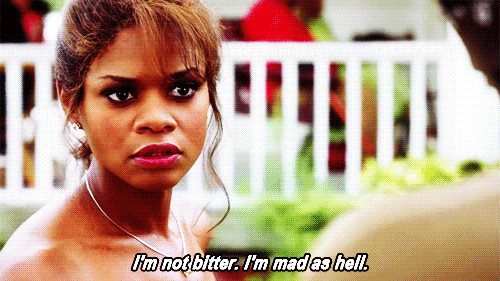 This is how you know you are bitter on social media:
You scroll through your timeline like,
2. You really hate people and wish
3.  You shame people.
4.  You are always fighting people when there is no need. You just do not know how to choose your fights. You seem to have an opinion about everything. Like, really?
5. You are just too sarcastic. Even your normal talking voice is sarcastic.
6. You project the bitterness in your soul on to people's social media updates.
Like you have not heard their voices, or know how they talk, yet you are imagining they are sounding mean and venomous.
7.  You just hate cute pictures, and you just can't be happy for other people
8. You can't even receive compliments. You think everyone is like you that pays fake compliments
9. You are mean, but you claim to be honest. What happened to being sensitive?
10. It takes a lot to make you laugh
If you tick at least six of these points, just know you are bitter. The only way to sweeten your life is to understand life is a journey, and you deserve to be happy. Being bitter will not make you happier, you know. Love yourself enough to know that emotional bile is toxic for your mental health.
P.S. "There are…"